Power Transmission & Distribution Lines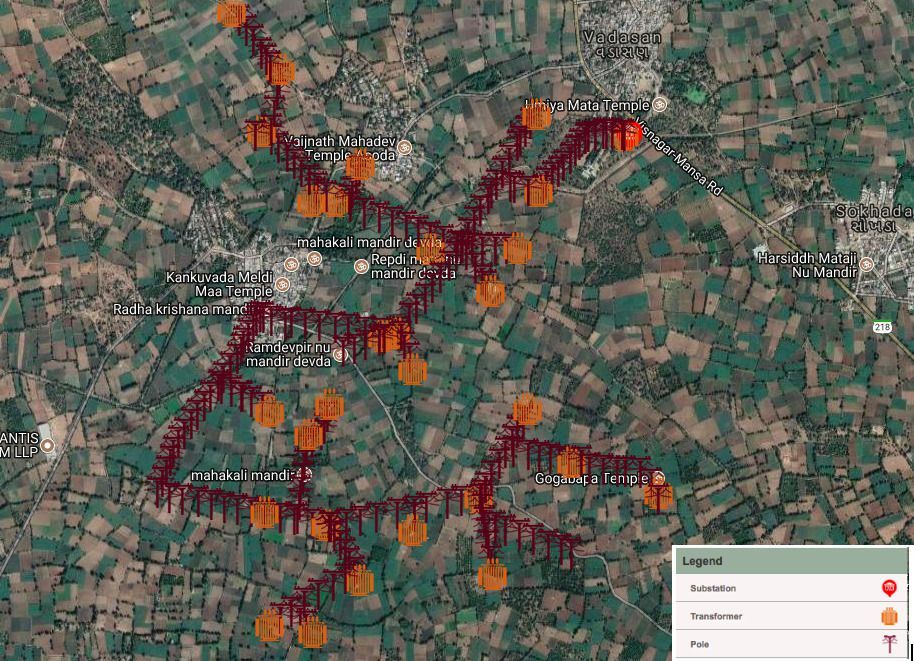 Power Transmission & Distribution Lines
Over the years, with the increasing demand for power, an extensive network of power transmission lines and towers has been developed across the globe.
Though with expansion the transmission grids have become complex as these grids play a vital role in evacuating the power generated at various power generating plants and distributing it further, it is imperative that transmission infrastructures perform robustly throughout their operational life cycle. This can only be attained if all the components of these grids are monitored regularly.
In order to ensure un-interrupted power supply by preventing inadvertent power failures and thereby reducing outage regular inspections of this network is essential.
We Provide
We propose to adopt an airborne survey of the whole corridor of transmission network using a Drone (UAV) equipped with an HD Image Scanner and Thermal IR Camera for fast and cost-effective and accurate inspection.
Our Drones carry out aerial inspection of all power lines in a feeder including towers. Drone identifies all vulnerable and critical locations in the network including growth of vegetation, in no time. We integrate survey and mapping with GIS to update all important locations of the network. Our solutions, increases the reliability of power supply with remarkable reduction in the cost of manpower involved in the inspections.
Why We?
Our service team efficiently captures data without switching off the distribution network

Our team autonomously captures data of the network using Drones with very little manual intervention

Our recommendations identifying risk-prone assets of the network along with exact locations, help utilities reducing their action time required for maintenance, more accurately than manual methods
Deliverables
HD Images and Video Documentation of each pole, distribution transformer and other critical objects in the network

HD Images of the line hardware with an excel sheet showing per pole hardware details like insulators, guy wires, cross arms, jumpers etc.

Inspection report on various irregularities in the network including those at line crossings and abnormal pole angles

Inspection report highlighting vegetation encroachment in the network including creepers on poles

Verification of regulating ground clearances of various conductors at roads/highways and at line crossings

Pole to pole distances, for all poles present in the network

Drawing highlighting pole attributes, importable to GIS software

Mapping and overlaying of KMLs in GIS